About Us & Tokenomics
The Team
The Partners
Why we are building the i3D Protocol
Problem: While a potentially exponential returns sector, early stage investing is by nature a high risk & poor data environment with low liquidity for founders and their investors. Early stage investors face significant challenges around access to high potential opportunities and at the same time affordable, robust, and non-biased Due Diligence. In most cases, investing in an early stage company means that founder and investor capital is tied up for many years until an exit is achieved.
Solution: A network of invested 'experts' contributing due dilience and being rewarded for their analyses through our 3 Token Solution & Tokenomics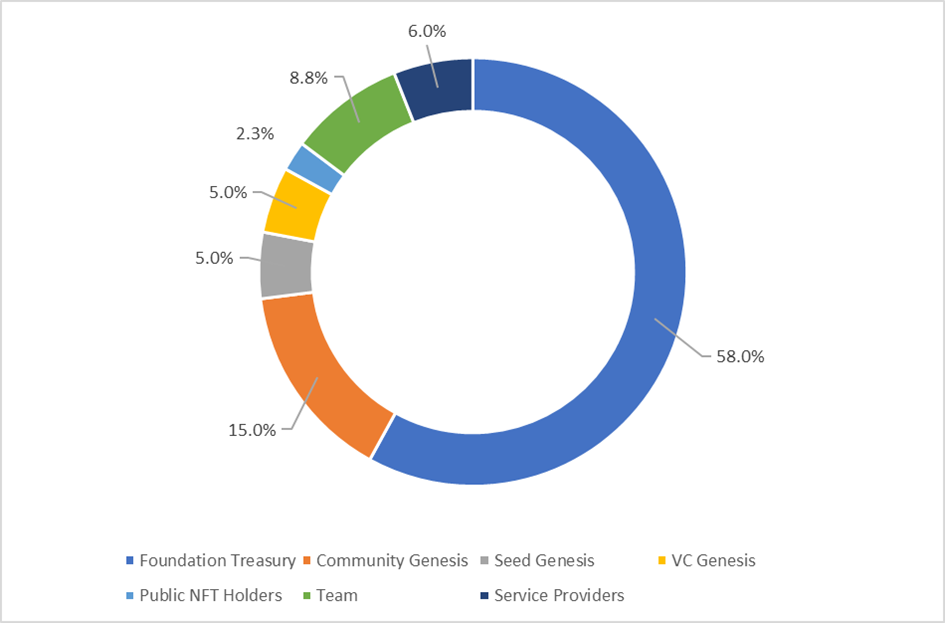 Tokenomics

- a balanced playing field of Investment for All
We became start-up founders early on and became serious about angel investment. However, due to the challenges in early stage investing, we often found ourselves making decisions based on gut feel or FOMO (Fear Of Missing Out) due to poor or limited data, and time constraints. Additionally, we struggled to find cost-effective ways to remove biases and determine accurate product-market fit.
Our experience proved that this was too risky for ordinary investors. This is where our journey began. How could we mitigate the risk? Enter our own developed platform – i3D: Intelligent Distributed Due Diligence. This platform and its Tokenomics gives any investor liquidity and access to validated ideas by an expert network through the i3D Angel NFT Solution.
Through the power of Network Effects and Advanced Technology we now aim to redefine the early stage investment ecosystem by giving token holders consensus based reduction in risk, immediate liquidity, and access to alpha investing at similar levels to venture capital.

Michael Doyle: Co Founder & CEO Invluencer

Bachelor of Commerce, Post Graduate Future Studies
Cross Sector Entreprenuer & former consultant on high end projects to UNDP & EU
Experienced developer of high end projects in multiple jurisdictions
Don Gossen: Blockchain & Crypto Strategy:

Serial Entrepreneur with extensive experience incubating and scaling blockchain ventures
Founder & CEO Nevermined – The world's first decentralized collaborative computing platform
Founder & CEO Keyko – Web3 Innovation Hub
Founder Ocean Protocol – The world's first decentralized data marketplace
Oswald Garlick: CTO Invluencer

Network Engineering & Software Development
Co Founder of krpt.io and Vanirtech – servicing the financial services crypto arbitrage industry
Aitor Argomaniz: Technical Blockchain & Crypto Development:

Deep Tech and Big Data expert with keen eye for talent and extensive track record of delivery
Founder & CTO Nevermined – The world's first decentralized collaborative computing platform
Founder & CTO Keyko – Web3 Innovation Hub
Paul Schreuder: Mobile App & Integration Strategy

Internationally experienced technologist
CEO Apstory, Custom Cross Platform Solutions Specialist
Dr Patrick Doyle: Co Founder & Development Advisor

Stanford Graduate School of Business Certificate of Innovation and Entrepreneurship.
Founder of L2P.co.uk a regulatory software company with +75 enterprise clients and +20K active medical professionals as users

Trevor Harraway: Due Diligence
ESG Management Consultant and Advisory Services
Invluencer Due Diligence Framework Developer


Badri Natarajan: Blockchain Legal
Advocate (India) and Solicitor (UK) specialising in international dispute resolution. Advisor to cryptocurrency/blockchain companies on disputes and regulatory issues

Jonathan Els: Technical Advisor
MSc Software Engineering
Co Founder of
and Krpt.io
– servicing the financial services crypto arbitrage
Florbela Yates: Investment Advisor

Head of Investment Management Consulting