Invest in Everything with the i3D$ Token
Now there is a way to collectively share and invest in everything with the i3D$ Token
Every time you purchase a Product or Service on the i3D Platform you also receive i3D$ Tokens representing a shared ownership in everything. Founders and product owners also receive an investment of i3D$ Tokens in their start-up.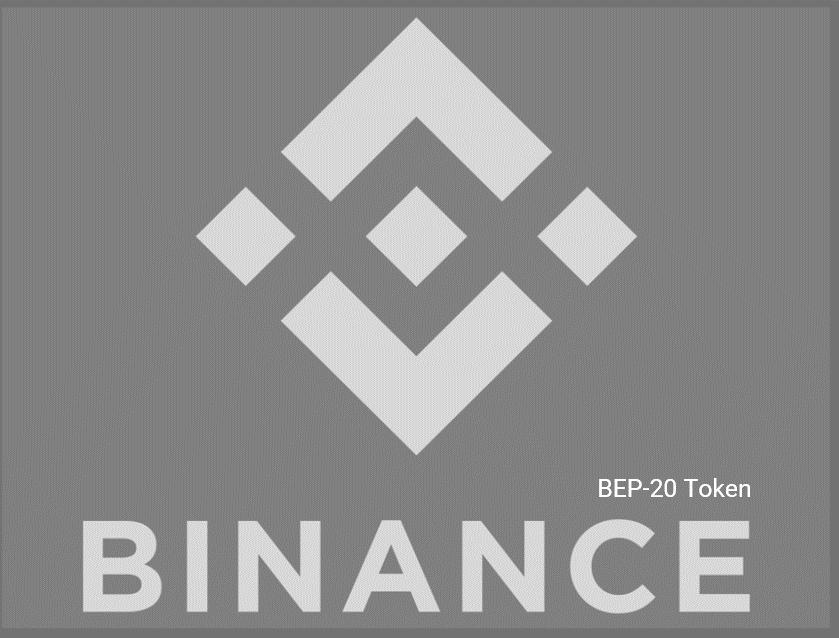 i3D$ Token Detail
Token contract address: 0x4883e9D2E6FD1291c2CC1a0B7841b80f9669a0fC
Token decimal: 18
Network: BNB Smart Chain (previously Binance Smart Chain Mainnet)
Swarm VC where holding i3D$ Tokens represents ownership of all Products and Services offered in the i3D Protocol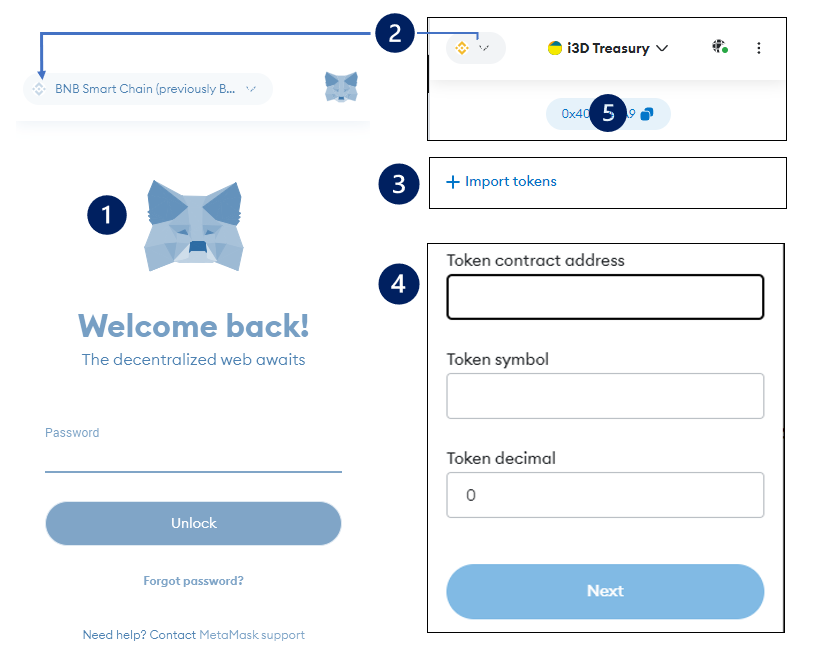 Create a new Wallet Address
If you don't have one go to MetaMask and follow the instructions on setting up a MetaMask Wallet ensuring you carefully save your unique  security phrase. Then Download the browser extension

to your laptop.

Add the BNB Smart Chain Network from the dropdown menu. 
Click 'Import tokens'
Import the i3D$ Token using the details above
 This is your BEP-20 or BSC Smart Chain Wallet Address *
*Always Copy & Paste your Wallet Address when purchasing a Product Or Service from the i3D Protocol.
Never share your Seed Phase or Password with anyone!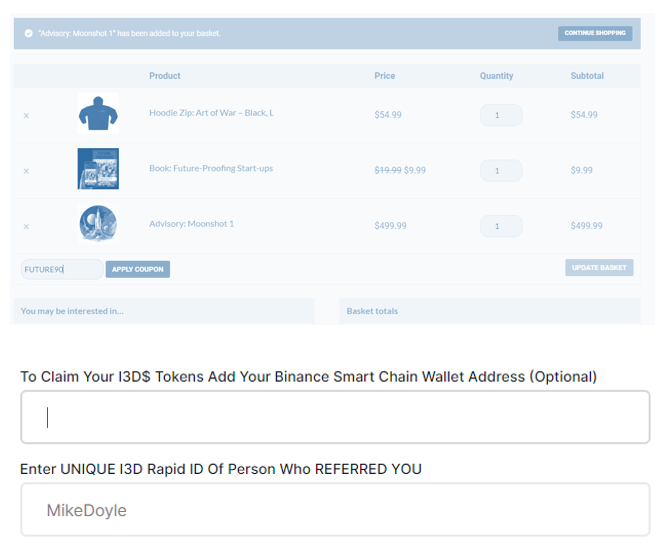 Checkout
Every time your buy a Product or Service you receive an allocation of i3D$ Tokens. In our early stages, these will be dropped to your wallet via the i3D Treasury.
On completion of Smart Contracts and backend coding, and pre-listing the i3D$ Token, the tokens will automatically be added to your wallet
Always Copy & Paste your Wallet Address during Checkout*
*It is Optional to receive the i3D$ Token, however not taking up your allocation means you won't own something of everything!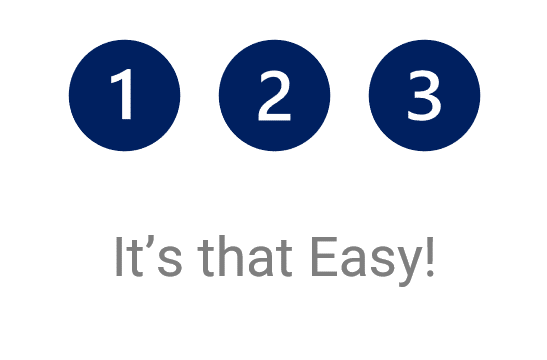 Share the i3D Protocol and turn your Networks & Audience into a source of Revenue
Receive Cash and i3D$ Tokens for every Product or Service you sell
Pay out in Cash or USDT
Token and Commission Allocations*
Scout Commissions are paid in USDT or Cash. Buyer receives i3D$ Tokens to their Wallet
Buy Back Cash is the Net Revenue from Sales to be used to Buy Back i3D$ Tokens from the open market on listing
*Subject to change over time based on higher rates for early adopters with future rates based on market forces